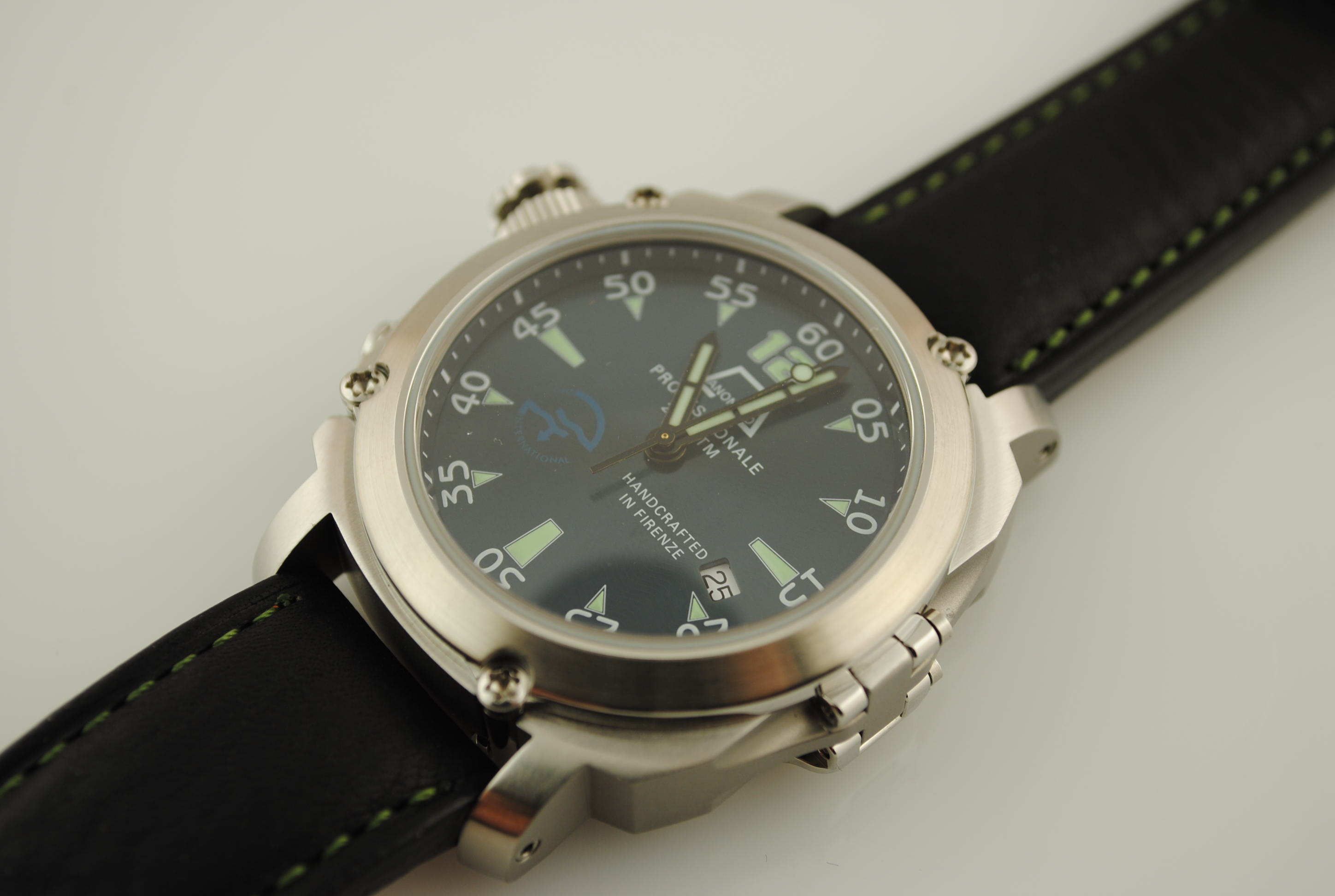 Why use marine Bronze to make watch cases? (LINK)
Anonimo Firenze (Florence, Italy) is a company who's roots go back generations. In Florence and the surrounding area of Tuscany, there is a long tradition of fine craft. Generations of Tuscan craftsmen have produced instruments and watches for use by the Italian military and other historical military operators from other countries. In the early 1990′s, these craftsman began to produce watches for civilian usuage under another commercial marque.  Now,flash forward to post-2000,the marque had been sold and the formation of Anonimo Firenze brings these artisans together to build a new line of watches. The concept behind the line is to feature the special handmade cases and traditional handmade features of the vintage military instruments made by the generations before. The cases themselves are made unlike any other in the industry, on traditional machine tools.  The military heritage is evident in the simplistic designs and the now notable "Italian" cushioned shaped cases. Simplistic, crisp design and solid craftsmanship yeilds unwavering  tools for any level of adventurer. The use of the proprietary "Kodiak" straps affords the wearer the opportunity to sport stylish leather straps that are also submersible, a most rare feature. Anonimo watches have that increasingly rare "feel" of handmade and hand finished.
Summer 2012, Anonimo Spa. (Firenze Orologi) is officially purchased by a group with the idea of restructuring the company. Prototypes were realized, based on the most identifiable classic Anonimo of the past. The prototypes, some without movements fitted, were on display at the Anonimo Spa. booth in BaselWorld 2013. The booth in Hall 2.0 showed several of the prototypes, yet, we have little information about what will be available or produced for 2013. We do know that operations have moved from Florence, Italy to Switzerland. Only time will tell what may come from Anonimo. The one thing I can say is, I have the largest collection of Italian made Anonimo of any dealer in the USA. Of course, these will not last forever, but I have premium models on hand now (June 2013). The photos in the gallery below represent my current inventory of Anonimo and Dino Zei rarities. I am happy to supply more photos upon request.
Anonimo Florentine Tradition Article from WatchTime Magazine